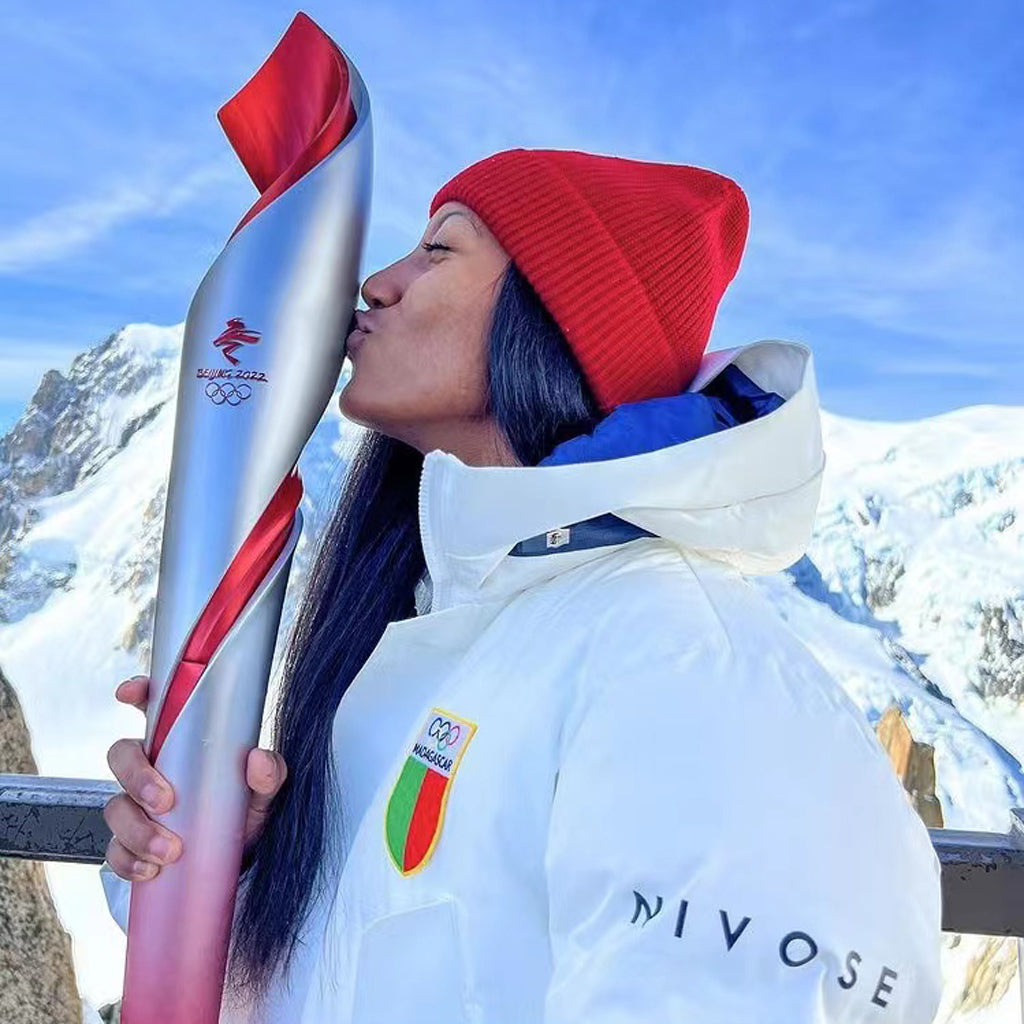 Mia in 2022 Beijing Olympics
Nivose accompanied Mia and the entire Malagasy delegation to the 2022 Beijing Olympics!
The first woman to represent Madagascar at the Winter Olympics, Mialitiana Clerc was born in Madagascar, and was adopted at the age of one year by a French family living in Haute-Savoie where she learned to ski3,4. She skis in Flaine and Les Carroz d'Arâches and has a license at the Annemasse ski club. She was offered to join the elite group of the Haute-Savoie committee, but finally decided to compete under the colors of Madagascar5.
She is the flag bearer at the opening ceremony of the 2018 Winter Olympics. She is also the only athlete in her country's delegation, and one of the youngest flag bearers in the history of the Olympic Games. winter, at 16 years and a few months.
At 20, she participated in her second Winter Olympics, under the colors of Madagascar, at Beijing 2022.
"Since I started alpine skiing competitions 13 years ago, my dreams and goals have been to become one of the best female skiers in the world and to make my country proud of me. I want to inspire young people and teach them that in life it's good to do things with passion but that being passionate about what you do is better in order to overcome all the obstacles of life and sport. I am proud to be one of the ambassadors of the Nivose 1933 brand and to wear its superb down jackets during my ski courses all over the world. »